Interesting this is as much or more about the programming than the building form.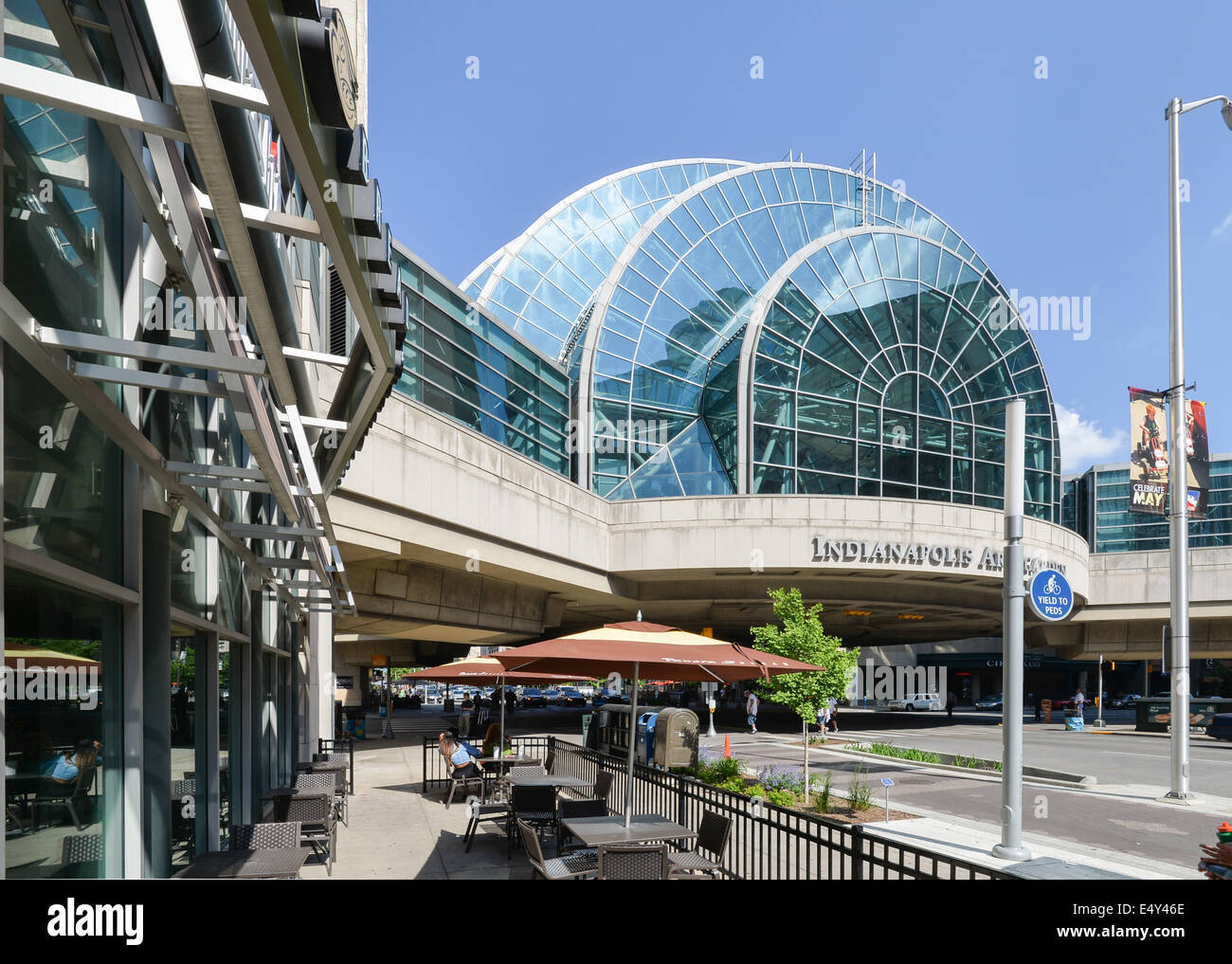 Speak Yer Mind
I wish they would convert the shops back to the original configuration in the Plankinton Arcade.. Linens and TJ Maxx really detract from the look of this once elegant and brilliant mall…in my opinion.
If you have any more questions, ask away. Hell, come for a visit. CoryTJ August 5th, at 2: Scented Garden in the former Picture Us space. This local shop sells stinky incense sticks and reeds sticking out of jars of oil. These people do not know what they are doing. But the guy was mixing greens together in an undersized stainless steel bowl. Another local merchant that obviously has no experience. Well, perhaps he picked the right mall.
Yes, you understand correctly. It opened, and closed. Ashkenazy pissed them off. They are really drawing their closing out. Lane Bryant is one of the stores targeted by corporate to close this year. This will leave the Plankinton Arcade side with: A far cry from the fifty plus stores that used to grace the halls of the Plankinton Arcade.
They are all sitting in one of the many vacant stores, unused. This was there master plan that they shared with current merchants, while raising their rents. Ummm, can you say lame. Jonah Norason August 5th, at 2: CoryTJ August 5th, at 5: The food court is going pretty well for now. But Q-doba is pulling out when their lease is done. Overall, the mall is very lacklustre, and is continuing to lose steam. This is a shame because it has every demographic advantage known to retail.
What other mall has:. Perhaps Ashkenazy is trying to bring about a nearly vacant mall so they can ask for more funding from the city. CoryTJ August 5th, at 9: CEW, Your guess is as good as mine.
One thing that is paramount to any business is location, location, location. This mall has location. That is the uncanny thing about its demise. It pisses people of to have to pay to shop at a mall. It was bad enough when you had to show a receipt with a minimum purchase for an hour of free parking, or a quarter for an hour. But now there are no stores in which to spend money. Thank you TMJ 4 for your sensationalistic journalism that killed this once thriving mall!
Did you notice that when they started this same shit with Mayfair, that all of a sudden the media coverage stopped right after an interview with Steve Smith?
You can bet that Steve Smith had something to do with putting his foot down and squashing that bad press right away. Funny, Grand Avenue never had any of this negativity either when he was there. He instituted measures to require parental supervision during certain hours for 18 and under at Mayfair. Renovations, funding, development all around and on top of you.
Each several years apart. Or in this case the shopper or the stores. When Rouse managed the mall, it used its clout in the beginning to lure stores, because if they wanted space in one of their thriving malls, they had to take a Rouse dud along with it. But Rouse, too, got greedy when multi-year sweethart leases came up for renewal. I know first hand. Look what happened to Randhurst Mall…another Rouse failure. Ashkenazy is equally as cocky as Rouse.
It was nice to drop off my drycleaning, shop for office supplies, treat myself to an overpriced coffee, and do my banking all in one destination. Ashkenazy basically said that Grand Avenue is a priemiere mall and that with new stores coming in, a rent increase was in order. The great plan was to pepper the mall with kiosks to increase foot traffic. As a former business owner who grew inline stores from kiosks, I can tell you this is a ridiculous plan.
And they have been out of vogue for quite some time now. As far as your theory that they could be emptying out the mall in hopes of more funding? You could be right. But moreover, I think they are just making some bad business decisions. If they piss Bon Ton off enough, watch them pull their corporate headquarters out of downtown Milwaukee. Then they can sit with that empty barn until they can convert it to offices or find another sucker to buy it.
This is one mall that cannot be turned inside out to form a lifestyle center. They did everything they could to hang in there. I do think crime in the mall and downtown is being exaggerated by the local media, probably for purposes of increasing viewers or readership.
I laughed out loud at your kiosk comment! This particular site has some credibility. They have, in the past, usually been right about such things. It should be interesting. What I wish Ashkenazy would do — and this is not my own idea though I wish it were — is turn the place into an outlet mall, and fill the place with stores like Nordstrom Rack or Saks Off 5th. Milwaukee has nothing like that, and the way Milwaukeeans love bargains, I think shoppers would pack the place; possibly even some suburban ones, too.
Matt from WI August 6th, at I have to agree CoryTJ. With all those things in place……. CoryTJ August 6th, at 1: At this point, the mall is stuck with the weirdo floor plan. Regardless of who the tenants might be, we have two big box store spaces encased in plexi-glass.
This set up is a merchandising nightmare! It is too odd to describe accurately. Anyone who walks into the mall for the first time usually stops dead in their tracks as if to evaluate whether or not what is before them is a figment of their imagination. Unfortunately we do not have a time machine that can turn this oddly segregated space back into an anchor. You have to take all sorts of contorted turns to get there, and even then you get lost. It runs into dead end walls with no signage or markings.
You have to find an elevator in this white hall that looks like it is straight out of Clockwork Orange, to get down to Borders. What they should do in my opinion is bulldoze the parking structures behind the mall that piss so many people off. Create a third and forth anchor space in each of these two locations, one on the New Arcade side, and one on the Plankinton Arcade side.
Open the mall directly into these anchors. This would require some reworking. Get rid of the shops on the southern side of the New Arcade half of the mall, where the anchor would adjoin.
Similarly, on the Plankinton side of the mall, get rid of one of the big box stores Linens will soon be gone anyway and use that southern wall to connect to another major anchor. This would mitigate the need for the plexiglass border upstairs. Stores do not belong in hallways! It would open the Grand staircase back up as a means to travel between the two floors.
This misuse of the Grand staircase has annoyed me since the hideous design was put into place. It would also give the mall its hallway back. This would require very little effort. This open air concept would create a much better traffic pattern, and mitigate the effects of the now barbell-shaped mall which has such a dichotomy with its incohesive two halves.
TJ Max would serve as the mini anchor of the mall. The other two new anchors would balance the mall in the north-south direction, so that it looks more like a traditional mall. Parking could be reconfigured to go under the two new anchors, as was done with the Boston Store a few years ago.
In addition, parking could be relegated to the tops of the anchors. The small former Gimbels parking structure could be leveled to create a much more efficient and larger parking space.
Do away with the leased parking arrangement. I guess everyone has an idea. Prange Way August 6th, at 1: I think the most important thing to consider here is the fact that enclosed malls, as they were, are mostly a thing of the past. Think about the enclosed malls that have remained successful over the past decade or so.
This is NOT the case anymore, and malls need a new gimmick. Asia, Europe, and the rest of the world seem to be in a period of puppy-love fascination with malls, as we were from the 50ss… But I digress. CoryTJ August 6th, at 3: To be clear Prange Way, despite my concerns with Southridge, it has its own niche. I would compare it to Hawthorne Center in Illinois.
Simon just needs to spend some time developing the one anchor and updating the mall. If it is ignored, I could see things degrading quickly.
But they are very stylized, which I think will forever tie them to this decade. The neighborhoods are the saving graces for these centers. Bayshore is a novelty right now, but it has not been as well received as developers would have hoped. My concern with all this lifestyle center stuff is that we are in Wisconsin.
And the condos above Bayshore are not filling up. Tenants in Bayshore are starting to complain already. This is not a good indication. I have to disagree with you on some points. I think that anything other than an enclosed center will not work downtown. I do agree with you though, that there must be something different about this particular center.
A hip hop clothing store? A pleather handbag joint? We are a tightass crowd here in downtown Milwaukee, and diversity is not cool with the locals.
They serve a utilitarian purpose. The concept was just not developed enough. And it is my firm belief that this particular mall needs a knockout anchor. Our other malls, even the beloved Mayfair and Brookfield Square and Bayshore have the same damn anchors: The tenant mix in this mall needs to look a little different…. Centers like that will be facing the same problems of trying to reinvent themselves in another decade or so.
Grand Ave offers a unique perk: Our demographic is very conservative and frugal, as mentioned above. This needs to be addressed. Milwaukee has been very vocal about what they want downtown.
Developers have just not listened very well. Jonah Norason August 6th, at 1: CoryTJ August 6th, at 2: You cannot have a viable mall with only one anchor: And they reduced the store from six floors plus a basement, to just two floors. This is one mall that has everything going for it in terms of location and potential foot traffic. With some effort, it could become a viable hot spot once again. It just needs to be reworked. I posted some ideas above.
The the store would be fully contained under the soffits, and there would be no need to sprawl into the hallway. Add another anchor opening into each arcade and develop around them.
Jonah Norason August 6th, at 2: Chip August 6th, at 5: This biggest problem here is that it is a downtown mall. Nearly every suburban style mall built in an urban core has failed. CoryTJ August 6th, at 5: Ritz Camera now packed up shop and left the mall. There are plans under way right now for the corner of 4th St. There is talk of major revitalization. I just hope they set it into motion soon. The clock is ticking!
The points made are all sound, but nothing especially new. We can only hope. Bon-Ton to keep the Boston Store and their headquarters operations open when the lease expires in less than two years. One thing that would help would be for the Barrett administration to use the power of eminent domain and force the owners of some of the vacant or underutilized buildings directly across from the mall on Wisconsin avenue to either improve or lose their properties.
With the exception of the Hampton Inn and Suites in the old Security Bank building, most of the structures look downright seedy. Unfortunately, Barrett seems like too nice a guy to do anything so drastic. I honestly feel that if Norquist were still mayor, he would have done this; he spoke about it in print more than once. CoryTJ August 10th, at 8: I would love it if it were a Great Indoors location. I would love it even more if they would just reconfigure that entire first level in the Plankinton Arcade and go vertically instead of horizontally with the stores -and- get everything out of the hallway.
CEW, a question for you. Does the article make it sound like they are planning on another anchor store as part of the new development on 4th street? They also spoke of a Target store south of the mall. I agree; the refurbished Plankinton Arcade is ugly and rather demeaning. If memory serves, some Chicago developers bought the parking lot immediately north of the mall, so that is a possibility in terms of expansion. The last credible rumor I heard about Target was that they were focused on the Park East.
But that rumor is at least a year old, so take it for what it is worth. I wish Milwaukee would get more aggressive — even just a little — with TIF money. Oops — my bad. CoryTJ August 11th, at Let me offer some examples: H20 Plus opened a beautiful store and left. Then a couple years later they reopened it, only to have it fail.
Then they came back yet another time after a few hotels and the convention center opened, in hopes of promised increased traffic. They sent out postcards to former customers touting the re-opened store. The traffic did not materialize, and once again they liquidated. In an attempt to have some presence at Grand Ave. Finally they gave up. Now its this new place, Tomato Destination, a local vendor.
GAP pulled out when their 20 year lease expired. They had previously cut the cord early on Banana Republic and just paid their lease term after closing. Same with Gap Kids and Baby Gap. With that side of the mall virtually empty again, they are not doing well. The fact of the matter is, Grand Avenue has a captive audience, but downtown employees just refuse to shop there.
I can attest to this personally. It was frustrating as hell. I talked to managers at national chains who were continually chastised by their district managers for not making sales figures. If they wanted to fire a manager, trust me, they transfered them to Grand Avenue where they were destined to fail.
Then they would close the Grand Avenue location and not have to worry about placing a good employee at another location. And this is only if miracles are being handed out. The most recent article to which you referred, CEW, noted that retail downtown was overbuilt ahead of its time…it preceded a housing boom downtown instead of following it. Can this change with all these new condos downtown? But it will take something major to draw people to the mall since it has such a stigma of blandness.
That is not a good indication. What do you think? But then, they have to. Ashkenazy could, of course, prove me wrong by changing their strategy — but they seem to be stubbornly sticking with it. I think Best Buy might be persuaded to locate there. A couple of years ago there was an unsubstantiated rumor that an IHOP was going in the mall.
I do know this: CoryTJ August 12th, at The retailers that are making an honest margin seem to be those at either end of the extreme: Grand Avenue needs to decide what its identity is. It cannot continue to waffle on the fence no pun with regard to your IHOP reference. I had to laugh out loud at your comment about the pen not even being out. I had the same thought.
Your observation is correct: Ashkanazy is just not in touch with this market. George Watts alluded to Smith when he ran for public office. A few key stores AND the elimination of the parking fees would do the trick. That is, along with an extensive campaign promoting the new stores unique to Grand Ave. The wig shops and foolish array of local flavor need to go. Local stores are great if they are professionally run; like Goldi for example.
I just have a feeling that the new tenant for Linens is going to be a huge disappointment. Any bets on what it will be? CoryTJ September 8th, at Check out the online version of the Business Journal from last week for three medium-length articles about the Grand. True — so far as it goes. The Journal article on Shopko caught me by surprise. Not sure how well they would fit downtown, though any new retail is probably better than none. The Ghazi proposal sure seems less likely at this time.
First they said there would be no office component. Then they said there would be. Then they said there would be no condo component not surprising, given the housing market. Whatever they do, obtaining the financing will be difficult in the current environment.
They deserve props for trying, though. Ken December 3rd, at 2: We visited this mall for the first time over Thanksgiving weekend, I was eager to see what it was like based on what I had read here. It was sad to see all the vacant stores. Just looking at the architecture and general configuration of the mall, it is clear that this was, at some point in time, an absolute treasure.
It was also disappointing to see that Boston Store closed at 6: Walking the mall with my family made it clear to me that I would never let my children alone at this mall if we lived in the Milwaukee area.
Clearly the food court does a booming business with all of the downtown workers. We walked to the mall from our hotel so I cannot comment on the parking. CoryTJ January 20th, at 8: The Plankinton Arcade has a mere 4 stores left: It also has a tailor, and one restaurant, The Chocolate Factory.
Now the New Arcade is emptying out. The latest to leave: Ashkenazy Acquisitions still continues to deny that the mall is dying. Where are these fabulous new tenants they promised. The street access was a huge seller to the retailer, who only has major national competitors. The retailer will be announced after they have officially signed the lease.
At that point, I suppose the city might be forced to take ownership of the mall. That did, in fact, happen with City Center in Columbus. Jonah Norason January 31st, at More security is needed, and a new team of tenants need to come in. In fact, the mall kind of reminds me of The Galleria , which used to have plenty of neat stores in it, more on that later. Borders should be moved to the mall, and with that, maybe a grocery store or discount store of some sort, and definitely some mixed-use, but not condos.
Is there enough people downtown to make a magnet school? Justin Hill February 1st, at 6: For 3, Jonah, I think Shopko should consider opening their discount store inside of Grand Avenue Mall, instead of outside of it in a separate building. I think Shopko would be perfect for Grand Avenue, since Shopko is a well-known retailer in Wisconsin. While I would not think that I would find a blog about retail stores interesting, Labelscar is actually a really good read.
Hi from Milwaukee, Ross! Michael April 7th, at I will return later to read the rest. I can remember shopping with my parents at Grand Avenue for Christmas presents as a child. I also remember how clean the place was; the janitorial staff was constantly buffing the gold railings.
I remember the businessmen getting their shoes shined. I remember walking through the Boston Store skywalk into the big blue building which seemed so mystical at night when all the workers left, then into the Hyatt. These are some great memories invoked by this blog!! Boston Store is keeping the place alive. Perhaps Greenstreet and UWM could help out with the planning. This is too good of a location to do this badly.
Is the tipped hat, marijuana-smelling, baggy-pant-sporting the clientele they wish to attract? Leisure suits and airbrushed Al Pacino shirts invoke visions of urban blight, payless shoes, and trash lined sidewalks.
Their existence there is plain and simply alienating to anyone with any sense of class and quality. The Grand Avenue needs to dump the bottom feeders, and follow it by having security kick out anyone with a tipped hat—like they used to do. Or are things so desperate that they need any money they can get is this even a question?
I would like to thank CoryTJ for the excellent information and insight. He is definitely an excellent source of information and perspective that urban planners need. He should copy and paste his messages to those running the mall. He sounds like he could follow in the footsteps of Steve Smith. Wow I have to leave now!! Cheesehead Gal April 21st, at 3: I was fortunate enough to have shopped at the Grand Ave.
At that time it was by far the best mall in the Milwaukee area—Northridge was already starting its decline, Mayfair was old and dumpy, Bayshore was much smaller, and both Southridge and Broofield Square were quite a hike if you lived on the north or east sides of the Milwaukee metro area.
I was in Milwaukee this past August and just walking past the mall along Wisconsin Avenue was immensely depressing. Despite the failure of so many downtown malls, it would be wonderful if the owners and the city of Milwaukee could find a way to capitalize on the vitality of area where the mall is located.
Michael April 29th, at 8: Biggie May 1st, at CoryTJ June 1st, at 5: Well, just what Grand Avenue needed…possibly the final nail in its coffin: The occupancy rate is horrific. Of course, this did not come to fruition. They typically do not dump properties, but when are they going to pump some money into this dead center?
Are they waiting for them to leave in hopes of filling the space with another anchor that is not represented anywhere else in the Milwaukee area? They did, in fact, purchase one shopping center and unload it a couple of years later. Put another way, that means a lot of stores and shopping centers are going to go under in the next few years. CoryTJ June 8th, at 7: I think they need to reconfigure the mall and open up the Plankinton Arcade again by taking down the hideous plexiglass walls around the second floor.
That would involve moving TJ Maxx to a new location so that the Grand Staircase could once again function. They could relocate the parking structure across the street by tearing down the former Gimbels ramp ridiculously small and occupying the entire block for a much larger structure. The extra space created by relocating the current parking ramp could be used to add a second and third anchor, which the center desperately needs if it ever hopes to be viable again.
The south wall of the Plankinton Arcade could serve as entrances to the new Anchors. This might create some much needed traffic for Grand Avenue. The other anchor would be the relocated TJ Maxx. These could be removed and in their space and the adjacent vacant first floor of the newly renovated building former bank building could serve as a counter for the Post Office.
With the larger, more effective parking structure to the south of the mall, the parking garages in the New Arcade could also be removed to provide room for another anchor store absent from the downtown: Stores currently located on the south wall of the new arcade could be relocated upstairs.
This would effectively serve to fill the vacant space while providing businesses and services that would better serve the downtown clientele.
Once a pattern of traffic is established, Ashkenazy could target specialty vendors not yet represented in current surrounding malls to take up space in Grand Avenue as part of a package lease program with more attractive Ashkenazy properties elsewhere in the country. Put a satellite station in the currently vacant basement of the Grand Avenue in the Plankinton Arcade to establish a presence in the mall.
It formerly served as a location for Patricia Stevens Career College. Trust me, thugs that have warrants will not want to patronize Grand Ave.
Talk about built in mall security. Butter up Mayor McCheese Barrett to get this to happen. He loves to be in the spotlight. More than anything, these changes would instill a sense of activity and utility to the currently DEAD space. Blue Collar June 23rd, at 2: Great to see the place hanging on. My first entry into the Grand Avenue Mall was when it was not even closed in yet. Roof sections had just been installed, and it still resembled the back alley it once was.
Rouse Development had been selling an urban renewal bill of goods to many city councils nationwide at that time. Grand Avenue was welcome work in a declining economy, and I scurried the back hallways and underground tunnels like a rat chasing cheese.
It was my home away from home, and was an amusing place to work before and after it opened. The panes of glass in the main atrium skylights are strong enough to walk on. Standing out in the center of them and looking through my feet at the bustling shoppers below was quite an experience! It will be interesting to see how this mall holds up.
In my opinion, the suggestion that the MPD might occupy the former Patricia Stevens space is a good one. Shady characters seeking victims quickly tried to move into the mall as soon as it opened, and keeping it safe and crime free will always be an issue.
CoryTJ July 6th, at The Grand Avenue has apparently leased out the space that used to house the First Bank. The tenant is interesting: I was glad to see Kaplan coming into the center because many professionals, myself included, must take continuing education credits and classes for various professional designations. Kaplan will draw these potential consumers to the mall and generate some traffic. The new Kaplan is right by my office downtown.
Now having said that, I have to say I am baffled by Grand Avenue to this day. The new convention center was supposed to bolster traffic in the mall. When the beautiful new center opened, nothing happened. So new hotels were built, two of which conveniently connect to the the mall.
Then the mall added an OfficeMaxx that was supposed to draw revenue from downtown business needing their product offerings and services. On any given day you will find two people, maybe, in this huge store.
You could bowl down any aisle and not hit anyone. The mall also houses the corporate offices for Bon Ton, which includes all the buyers. Then came TJ Maxx. The mall has coffee shops, two banks, an office supply store, a Walgreens for local downtown patrons, an anchor store, and condos right on top of the damn thing, parking garages, the YMCA and University of Wisconsin-Milwaukee Annex in the upper levels of the Plankinton building.
The mall is surrounding by fine dining like Capital Grille. Festivals at the lakefront. Developments in the neighboring third and fifth wards. Even with free rent, Grand Ave is a losing proposition. I speak from experience. Jonah Norason Pseudo3D July 6th, at 9: OK…suppose if the basement became a police sub-station, the first floor was restored, and Shopko managed to get in the mall? And what if Gimbels was gutted again and Borders moved in? CoryTJ July 8th, at 6: Borders already occupies part of the old Gimbels space.
Were you thinking that Borders could be relocated in the mall, making the space available for another anchor? My personal opinion regarding Shopko is that it would not be a great fit for Grand Ave. JC Penney would be a nice compliment since they do some things like draperies and domestics far better than any mid-tier.
And finally they have done much to revamp their offerings in clothing and other soft goods. Want to keep them downtown? Stop giving them reasons to venture out of the area. Again, it must serve its consumer base. If the other changes I mentioned previously took place, the mall could work. Like I said, it needs to be reconfigured with the downtown population in mind. The parking garages need to be leveled and relocated across the street to allow these changes to take place.
The mall has long been misunderstood by its owners and has suffered. Jonah Norason Pseudo3D Reply: July 8th, at 1: The parking garages would be razed for a third anchor JCPenney. July 8th, at 3: The first report released, while not focusing solely on the mall, does make some interesting points. One is that any tangible results will take time — five years or so nothing new there.
TLock July 16th, at July 16th, at 6: July 22nd, at I was fresh out of college, and Kitty took me under her wing. She taught me the good, the bad, and the ugly of corporate america. She also showed me that being successful and happy in life has nothing to do with how much money you make. Jobs come and go, but you always remember the people that touched your life in a profound way.
Kitty was an amazing human being. Many, many, many great memories of sheepshead parties, great food, good wine, tons of laughs, deep conversations about the meaning of life, and even a few middle of the night capers to retrieve the wooden indian statue. She is no longer with us, but I think of her often. I can still see her glowing smile and hear that girlish laugh of hers. July 28th, at 8: This is a long shot but would like to learn more of your thoughts of Kitty.
I was her boyfriend at Purdue and just learned of her passing in April Found your comments after Google search. ChrisH August 1st, at Thanks for all of this awesome info. I decided a few days ago to do some research about all the fuzzy spots which their were plenty of and stumbling across this thread has been more than I could ever hoped for.
CoryTJ September 16th, at 9: It gives the appearance of activity, and it has brought some traffic to the mall, as I had anticipated. Similarly, the Public Market has new tenants and a fresh new look inside. And the local retailers have stepped up their game, opening beautiful boutiques like Cranston, and some high-end designer clothing stores. If ever Grand Ave had a chance to do something, it is now.
Did you by any chance send your suggestion of having a police substation in the Grand Avenue to the chief of police? The idea of having a career camp day school in the Plankinton arcade is interesting and deserves a look.
Shopping at Boston Store at the Grand Avenue tonight was something of a depressing experience. A lot of the higher-end menswear e. But it does mean that the general level of merchandise continues to decline.
And the store at the Grand no longer carries a great deal of basic things. The clerk mentioned that for a short time around Christmas they will have pajamas and robes, but that customers constantly ask for them the rest of the year.
Maybe it would even be a good thing if Bon-Ton did close the downtown location, if it would mean that a FULL-service store e. And it might force Ashkenazy to finally get serious about the mall. CoryTJ October 8th, at The apathy is just a reflection of Ashkenazy as a whole. If Boston Store left, it would signal complete defeat of the center, although I agree with your position in theory. Grand Avenue was once a barbell shaped mall.
When they decided to truncate the flow of traffic by making the one end a Marriott Residence Inn and Borders Bookstore, in my opinion, did the mall a disservice.
At this point there is no turning back, but there is the opportunity to revitalize the mall with a complete design makeover. Move the mall offices to the second level of the Plankinton Arcade, occupying what are now vacant store fronts next to Chocolate Factory. This space is dead and forgotten.
Tear down both current parking structures that reside behind the mall. Move parking to the mega block across the street. South of the mall. Update the Boston Store parking structure with a structural theme reminiscent of an era. Tie everything together with the Grand Avenue for a more cohesive downtown.
Signage and overall fit and finish could be key in a visual renaissance of the area. Tie in a supermarket with the Boston Store parking ramp renovation. There is the rest of the block next to the ramp between 4th and 5th streets. Make the above mentioned supermarket a multi-level structure with a theatre on top.
Borrow the marquis and other period features from the defunct Grand Theatre across the street from the mall, and remove that old eyesore from existence. This would provide the mall with a theatre which seems to serve other malls quite well see Mayfair and Bayshore , but without being directly attached to the mall.
This would serve to alleviate many of the problems associated with load teens in the center. Furthermore, with the building being located just east of the Hilton Hotel and across from the convention center, if orchestrated and marketed correctly, could convey an extension of sophistication that would carry over from those surrounding structures.
Add vigilant security from the beginning! Make it two levels with an escalator. In a novel approach, make the retailer conform to the visual integrity and style of the structure, rather than the other way around.
This cohesiveness could differentiate or fabulous downtown area. The mall will look not like a hodge podge of crap vendors, but an upscale center regardless of how low brow the initial string of retailers may be. Create a sister building to the one mentioned in 8. CEW correctly identified, in my opinion, the limitations of the Plankinton Arcade.
Rather than stumble over the historic limitations of this building, leverage them as an asset. Occupy this second structure with a JC Penny a perfect fit for a mall that is not ready to go upscale, and may never arrive at that point.
If one of these two retailers tanks and nothing is out of the question these days , another retailer like Crate and Barrel could move right in with little effort. WIth TJ Maxx reclocated, all stores spaces along the south side of the Plankinton building would be restructured to face outward. Give them a uniform facade with glass fonts and art deco adornments. The backs of the stores would open up into the Plankinton Arcade. Wild oversized torchiere lighting. Stained glass accent panels.
Sine it already faces outward toward WI Avenue and the buildings next to it would obstruct the possibility of facing the Footlocker Kids, US Cellular, Fanfare, Lids and Foot Action stores outward, have walgreens expand to fill the space that is visually obstructed from the street.
It would still maintain its street entrance that has a visual impact. Move the affected stores to. Then there is the issue of all the stores on the second level. This would allow for large windows to be installed in the back of each of these stores so that one could see through the stores and onto the newly created environment below, and the new anchor locations. Great places for destinations like a salon or service business.
This space has limited use. Then there is that dead space that used to house the Bridge Restaurant connecting the Plankinton Arcade with Gimbels on the second level. It is now all boarded up, drywalled, and painted white. It looks like a psych ward.
This should be reopened and converted to house a Post Office counter, since they will be closing the post office counter downtown. This would generate some foot traffic and create some activity. It could also be paired up to house a FedEx Office. The mall also needs some noise now that they removed the fountain.
Anything is better than nothing. Start playing music in the mall again. Jonah Norason Pseudo3D October 8th, at 5: CoryTJ December 31st, at 1: Northridge, which has been sitting empty like Rolling Acres for the past six years, was just purchased by Chinese Investors that plan on re-opening the mall with new Chinese companies, representing brands not currently available in the U. It is supposed to be the first mall of its kind, and is expected to open in August, The stores will sell everything from clothing to high end furniture, according to local news sources.
I hope it works. Matt from WI Reply: January 20th, at 3: I heard about that bit of news, I plan to visit the place once I hear of an opening time. There are other Asian-themed malls in the U. Hopefully they pull it off. CoryTJ February 23rd, at 5: Stores continue to leave Grand Avenue. The latest to add to the count: All three of these businesses are located in the New Arcade West side of the mall. The Plankinton Arcade East side of the mall is already emptied out, left with only: So, it looks like the other half of the malls is now following suit.
March 29th, at 4: Ashkenazy is an absolute garbage manager of malls. Matt from WI March 29th, at This ought to bring up good memories of when the mall was in better times….. March 29th, at 6: Yeah I was rather excited when I found that too. Way up in the comments a few folks were confused as to the layout of the mall and how all the skywalks connected it together. Well, there you go….. I found information and ads on other old Wisconsin malls in the meanwhile as well.
This became a Petland store in late early The reason it only lasted a year: Just as now, you had delinquent kids back in those days as well. I cite the incidents at other malls in the city in more recent years, Northridge and Mayfair specifically.
Banana Republic, in All bought out by Regis Salons in Ironically, this location became Marianne in ….. Lots of national names located at the mall as well, as can be told by the directory.
CoryTJ June 2nd, at The Plankinton Arcade literally consists of: The New Arcade boasts: This article was posted in the biz journal: CoryTJ June 4th, at 4: Another one bites the dust! I speculate more store closures will occur in the near future as leases come up for renewal in the coming weeks.
CoryTJ June 5th, at 1: The mall management at Grand Avenue is now turning the air conditioning on at 11 a. Quality Candy recently left. Martin Luther King Jr. Click here for flyer. This conversation is an open discussion, with YOU determining the topics, and with no set agenda.
Thursday, April 26, Location: Panera Bread in Traders Point — W. Please join us on Tuesday April 3rd for Coffee with a Cop from NW Commander and his Administrative Staff will be there to listen to your questions, concerns and suggestions over a cup of coffee.
Click Here For Flyer. You are invited to the groundbreaking of the new Eagle Branch Library. Friday, March 23rd,
American Dirt.
Circle Center Mall is located in the heart of downtown Indianapolis just south of Monument Circle. The center features over retailers including Banana Republic, Lucky Brand and H&M. The center is also home to Regal Theaters and fifteen sit-down restaurants . Castleton Square is the largest mall in the state of Indiana, serving the northern Indianapolis metro area, which includes the affluent communities of Carmel, Fishers, and Noblesville. This mall was built in , Interestingly enough, the 's was a pretty popular decade for mall construction in the state of Indiana. It remains one of the busiest .